Keep Your Large Implementation on Course
Implementation Transparency
Implementation Transparency
Get the 360° view of your large system implementation.
---
This service is designed to increase the likelihood of implementation success by monitoring and reporting the ongoing performance of key stakeholders.
---
How KLAS Helps
Historically, KLAS has gathered insights about healthcare products and services after IT systems are already in place. Our Implementation Transparency services aim to prevent disasters before they happen by providing healthcare IT companies and provider organizations with the key insights they need to succeed throughout the implementation process.
| | |
| --- | --- |
| | KLAS has found that 1 in 3 ERP implementations fail. Whether you are a provider organization or a healthcare IT company, we can help you improve those odds. |
Earlier Feedback Can Improve the Probability of Success
You cannot fix what you cannot see. Our Implementation Transparency services will monitor the entire implementation process, helping you avoid potholes now that lead to challenges later on.
Engaging KLAS' Implementation Transparency services is like having insurance for your implementation—there is no better way to be prepared.
Standard Implementation Timeline
Tell us about your upcoming implementation.
erp Implementation success assessment
Likelihood of ERP Implementation Success
We analyzed our implementation data and found that unfortunately, about 1 out of 3 ERP implementations fail. No software company is immune.
ERP Implementation Results
2016 - 2021
n = 80 implementations
Source: KLAS Performance Data, 2016-2021
Reasons for unsuccessful ERP implementations
Due to large size and scale, projects can be under resourced and may include many first-time participants.
Making decisions about configuration vs. process change can be complex, particularly when transitioning from a traditional ERP solution to a less flexible cloud solution.
Breadth and depth of the change can alter the ease of getting work done, which in turn affects employee retention.
The situation is high stakes, and powerful individual and organizational players may have asymmetric information.
Success depends on executive sponsorship and deep expertise in project management, change management, and collaboration.
Projects may lack visibility until it's too late to make corrections.
KLAS Implementation Transparency Services
Ensure a Successful Implementation
Designed to help increase the likelihood of a successful implementation, KLAS' Implementation Transparency services provide:
Stakeholder accountability

Getting a 360° perspective involves connecting with all the stakeholders—provider organizations, software companies, and services firms through individual interviews and quantitative measures. Each stakeholder will regularly assess themselves and each other to ensure accountability.
Early warning indicators

With data gathered from all stakeholders, it's easier to anticipate when there are potential roadblocks ahead. In this way, concerns are highlighted early—before they become bigger problems.
Ability to leverage resources

Being able to address issues before go-live means you can have adequate resources in place at every stage. Please note, KLAS does not provide implementation consulting services and is not a replacement for other firms you may use.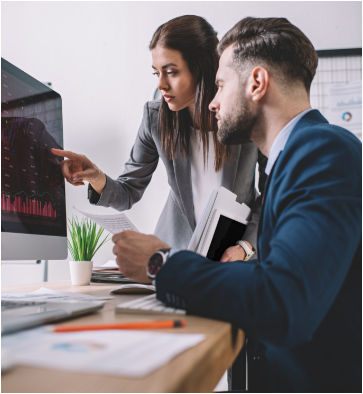 Customers also receive instant access to:
KLAS' unparalleled healthcare IT research library
| | |
| --- | --- |
| | See an unlimited number of provider assessments. |
| | |
| --- | --- |
| | Review hundreds of reports, webinars, white papers, real-time online vendor performance scores, and more |
KLAS performance and satisfaction benchmark databases
| | |
| --- | --- |
| | Historical data by software category, software company, healthcare organization, and services firm |
| | |
| --- | --- |
| | Emerging database on ERP and EMR implementations |
Tell us about your upcoming implementation.
​